FiiO THX Portable Bluetooth Amplifier BTR7 White Version Is Officially Released!
Every time before planning a new color scheme, we would fully communicate with users on social media. This time, we got to know the color preferences of most users before choosing the white version for the THX portable Bluetooth amplifier BTR7.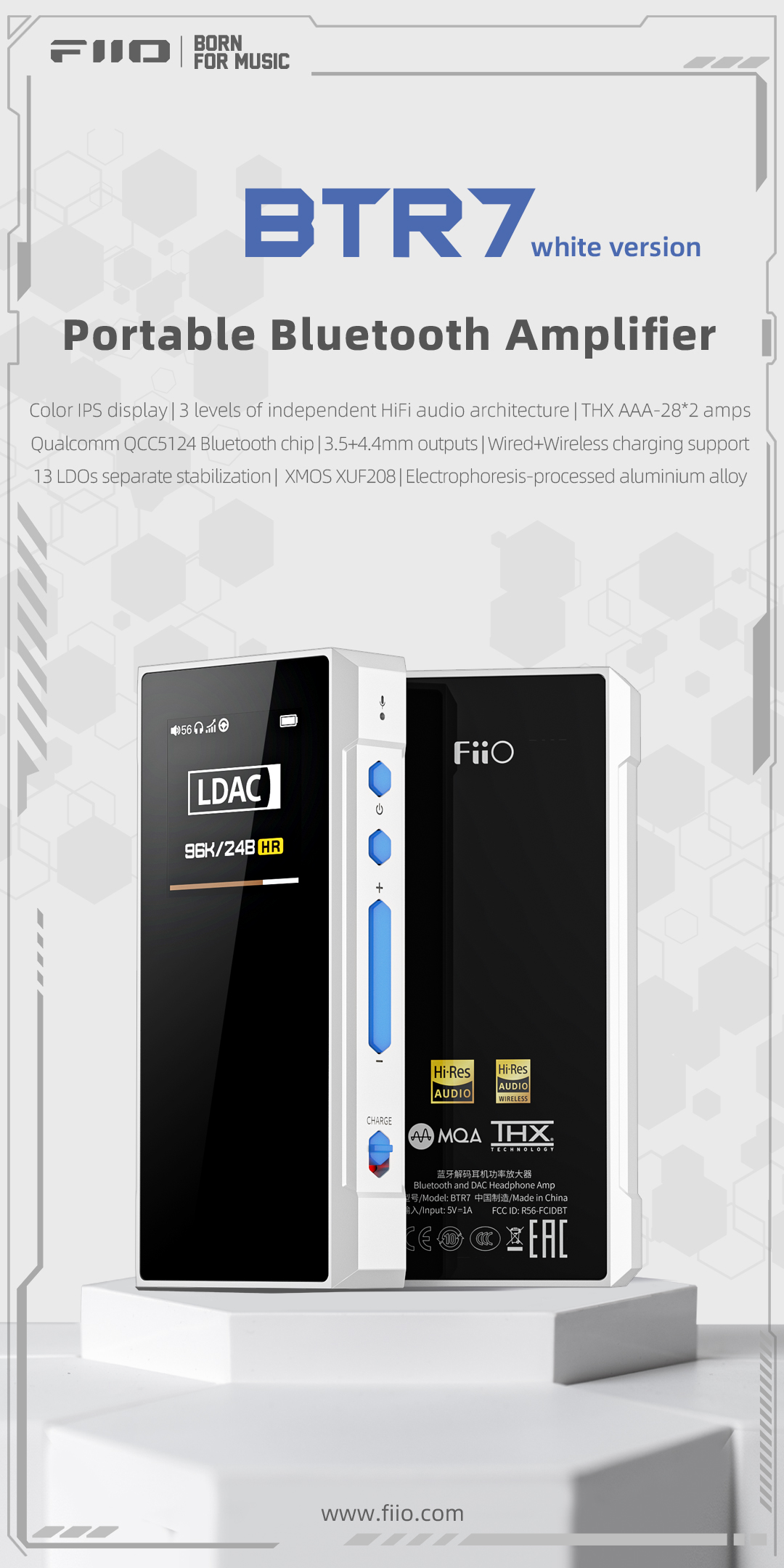 The appearance design is still a mech style! This time we combined mech white + blue on the frame and buttons of the BTR7, which is cool and beautiful. Plus the more personalized blue scheme, the brand-new BTR7 is eye-catching whether it is placed on the desktop or held in your hand.
In terms of craftsmanship, the BTR7 white version is made of electrophoresis-processed aluminium alloy, coming with a rigid layer of coating, which is resistant to acid, alkali, and salt erosion. Even if you are using it in a relatively harsh environment, the brand-new BTR7 is still tough enough to overcome fading and discoloring.
*The BTR7 white version is available on our AliExpress Official Store. Click the link below to take it home right away.
https://www.aliexpress.com/item/1005004473518477.html
Best regards,
Guangzhou FiiO Electronics Technology Co., Ltd.