FiiO's First USB Dongle with a Display- Portable DAC and Headphone Amplifier KA5 Is Officially Released!
After nearly two years, the KA dongle series finally has its highest-end model, that is the KA5. During these times, we never ceased to carve the overall performance of the KA5 in terms of hardware configurations, parameters and indicators, as well as functions.
Among the USB dongles on the market in terms of cost performance, the KA5 nearly achieved the ultimate. At the same price range, the KA5 has more excellent configurations. While with the same configurations, the KA5 has a lower price. It is a truly high-end portable DAC/Amp with high cost performance.
High-end configurations from inside out
As a high-end compact DAC/Amp, the KA5 is serious enough. From the configuration, it applies two flagship CS43198 DAC from Cirrus Logic, which supports up to 32bit/768kHz and DSD256 decoding. For better audio performance, the KA5 utilizes a 6-layer immersion-gold PCB as well as high-performance ultra-low noise op amps for powerful, robust sound.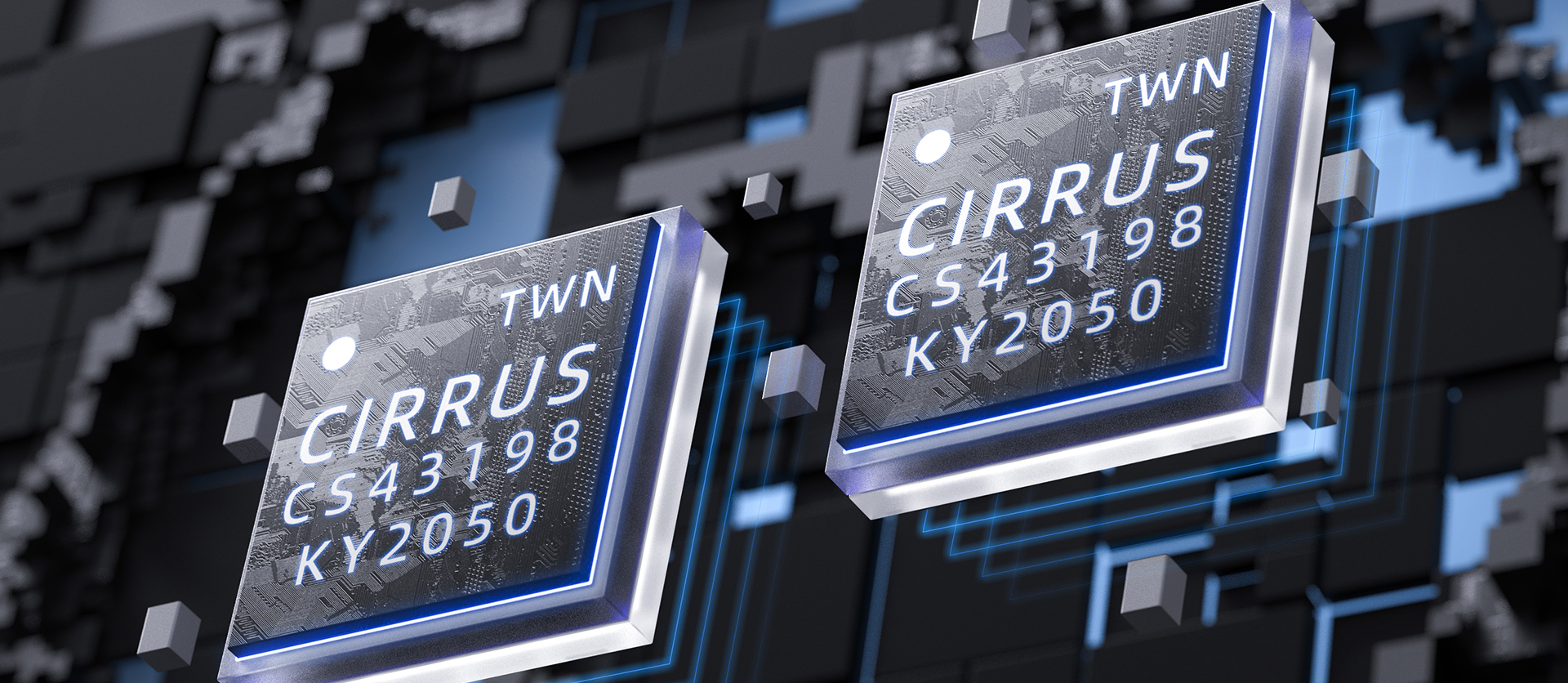 From the configuration design, the aggressive lines of the KA5 give it a bold look, while the carefully designed texture makes it a joy to handle. The dual outputs on the right side hint at its powerful capabilities.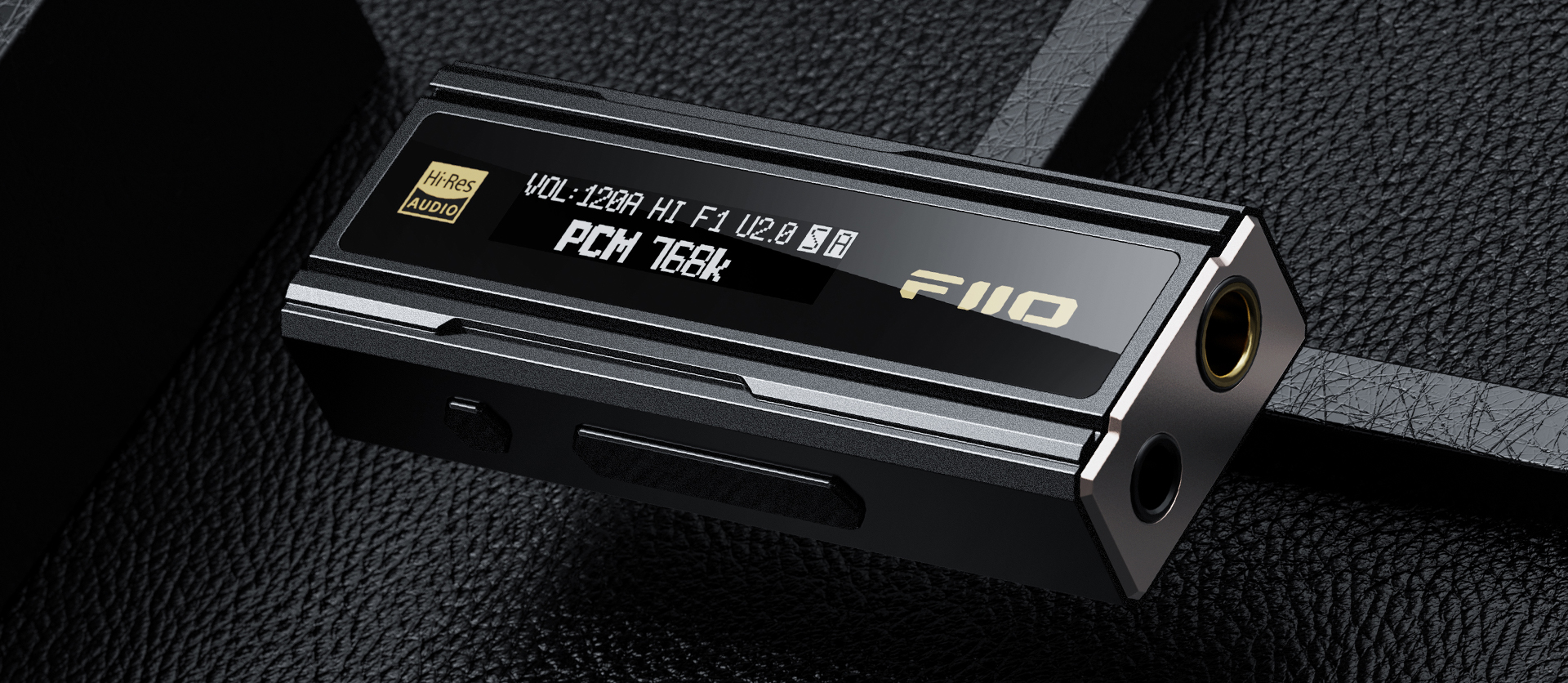 Easy to use with versatile functions
We focus on configurations as well as comprehensive user experience. The KA5 supports high and low gain, 5 filters, left and right channel balance adjustments, screen rotation and other rich functions, so users can choose the proper settings according to different earbuds and usage habits. Also, the settings can be adjusted through the FiiO Control app.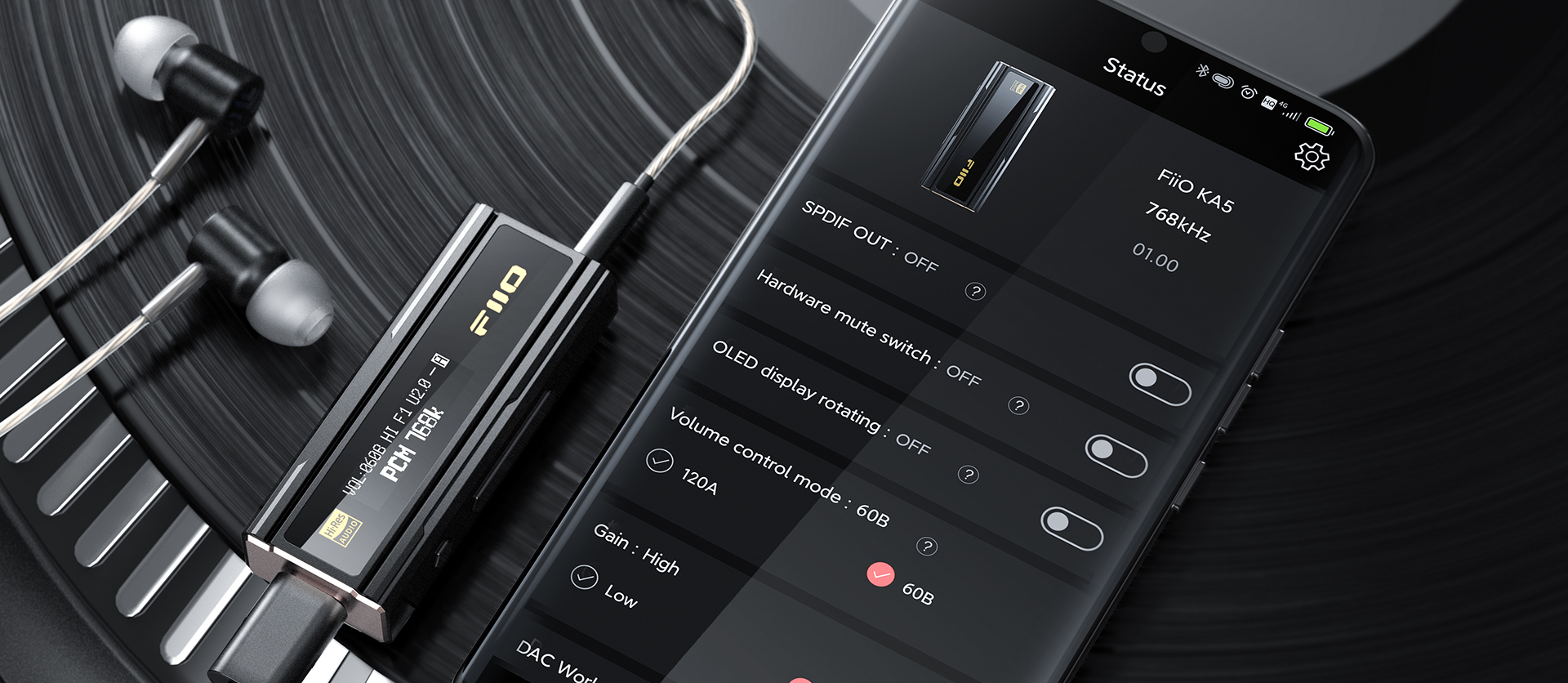 What's more, the 3.5mm output supports SPDIF output. After enabling the SPDIF output in the settings menu, the USB audio signals can be converted to SPDIF signals. Connect the KA5 to a higher-end external decoder to set up a better audio system.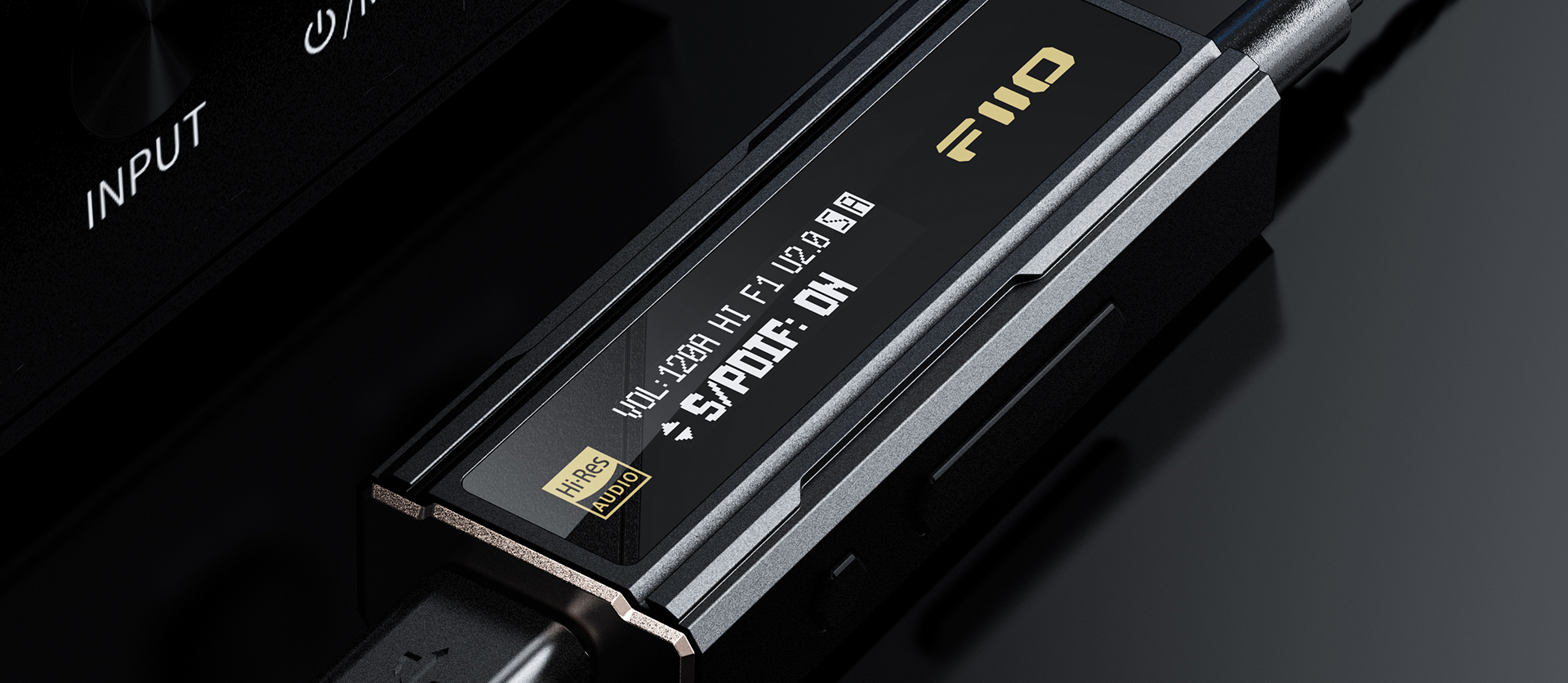 With the UAC 1.0 mode, you can connect the KA5 to the Switch and other various devices, allowing you to experience rich and detailed sound effects that make your gaming sessions much more immersive.
The KA5 features a detachable cable design, which allows you to switch between the included custom Type-C and Lightning OTG adapter cables – saving you from having to separately buy cables to freely switch between listening devices.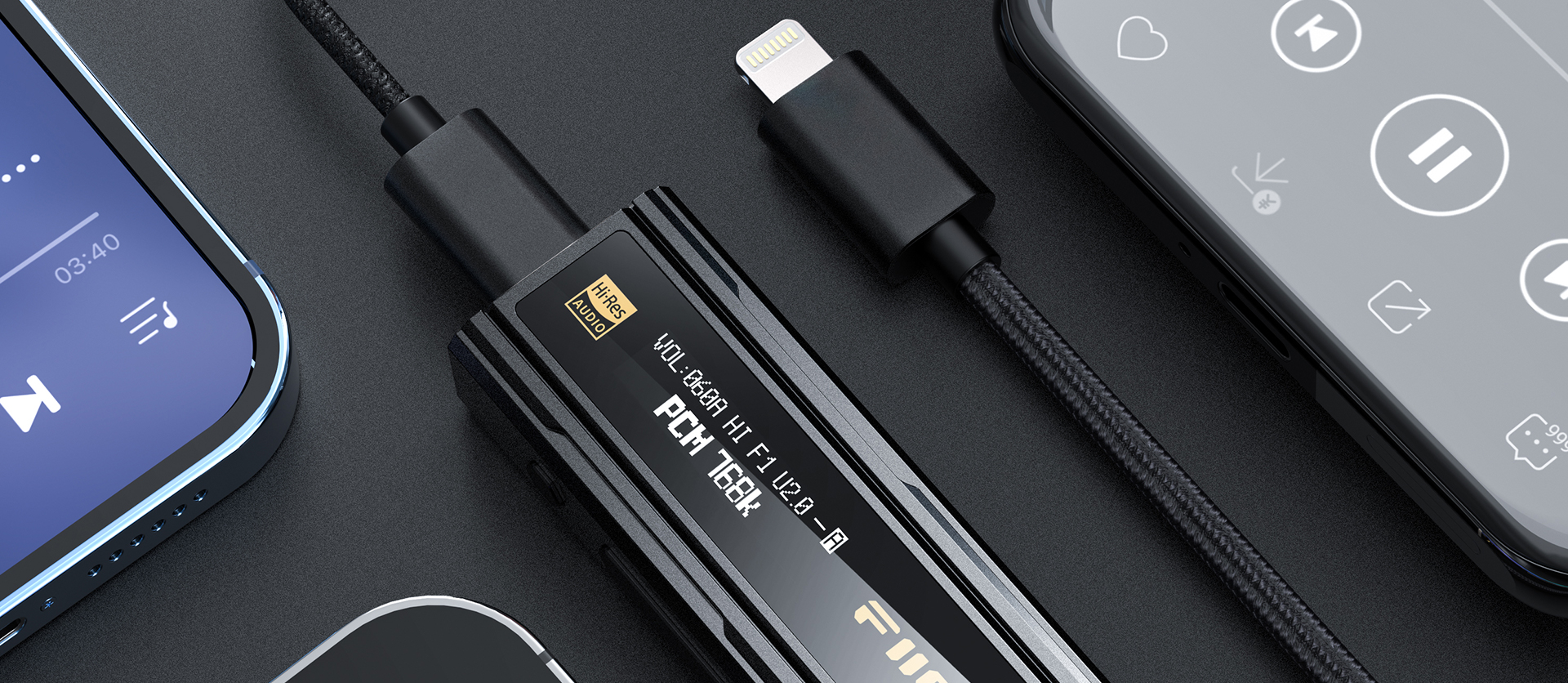 Key features of the KA5 include:
-- Multifunctional local OS
-- OLED display
-- Dual CS43198 DACs
-- Dual 8261 amps
-- PCM 768kHz/32bit
-- DSD256
-- 3.5+4.4 dual outputs
-- App connectivity
*The KA5 is available on our AliExpress Official Store. Click the link below to take it home right away.
https://www.aliexpress.us/item/3256805161005424.html
Best regards,
Guangzhou FiiO Electronics Technology Co., Ltd.