FiiO's Pocket Desktop-Level Music Player M15S Is Officially Released!
After more than 3 years since the release of the M15, the M15S is finally coming. As a pocket desktop-class player, it continues some of the technical features of the portable desktop-class player M17, while maintaining a comfortable grip body like the M15, achieving an ideal combination of great portability and high performance. All of these features owe to its elite designs.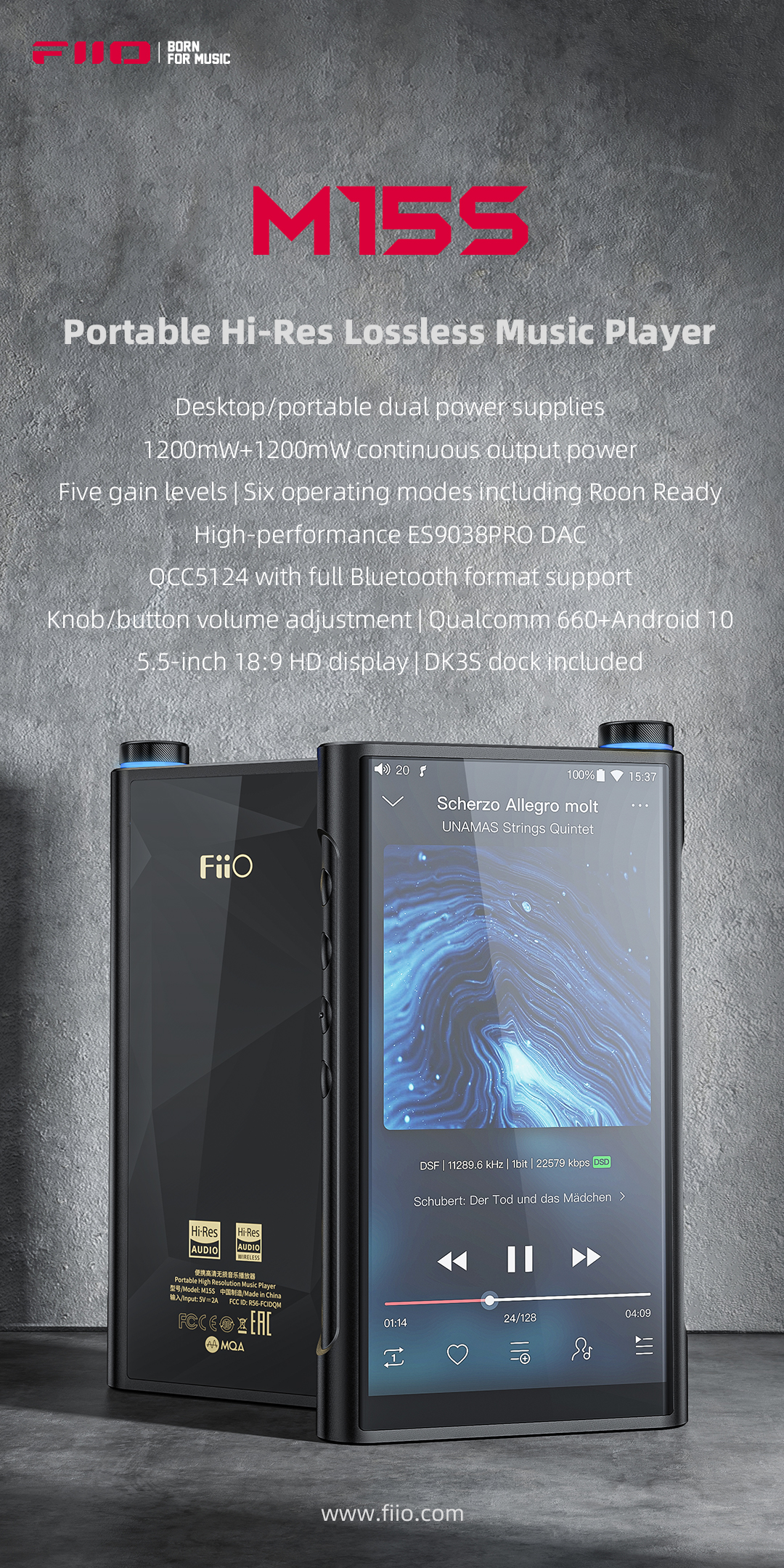 Desktop/portable dual power supply modes, robust performance everywhere
In addition to the desktop/portable dual power supplies, five gain levels, etc. inherited from the M17, the M15S has other impressive improvements. It is equipped with an automatic "auxiliary DC power supply" – the M15S is able to automatically recognize when fast charging through USB is being used and automatically switches to use the highest-voltage power supply. Therefore, when under USB power, the ultra high gain level is available, enabling undistorted power output up to 1200mW per channel, easily enough to drive a wide variety of IEMs and headphones.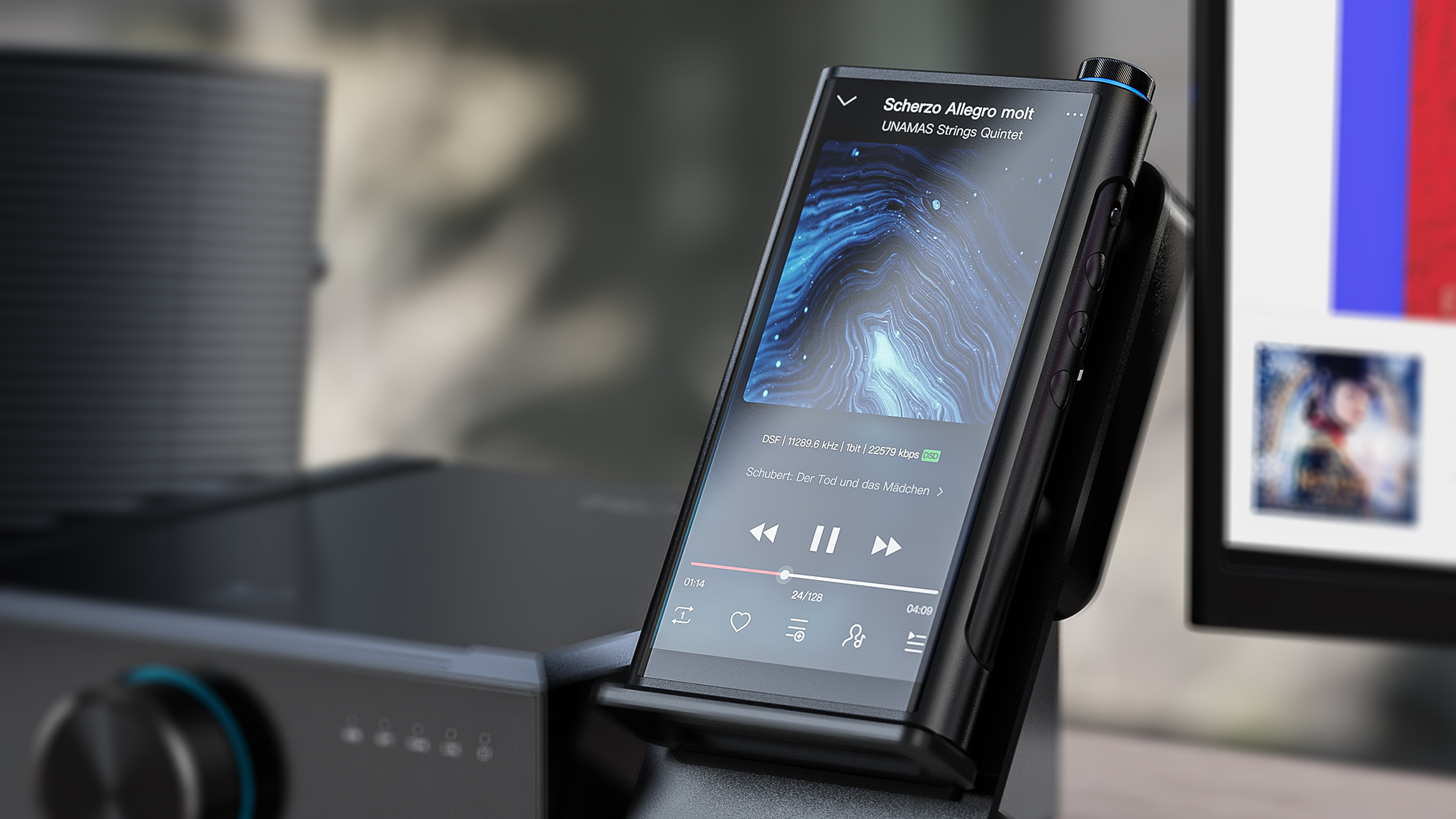 Furthermore, the M15S is designed with a dedicated desktop mode. When in the dedicated desktop mode and under USB fast charging, the M15S will transform essentially into a desktop device and work completely without the battery. That is, under this mode the battery will neither be charged nor discharged, preventing premature battery degradation.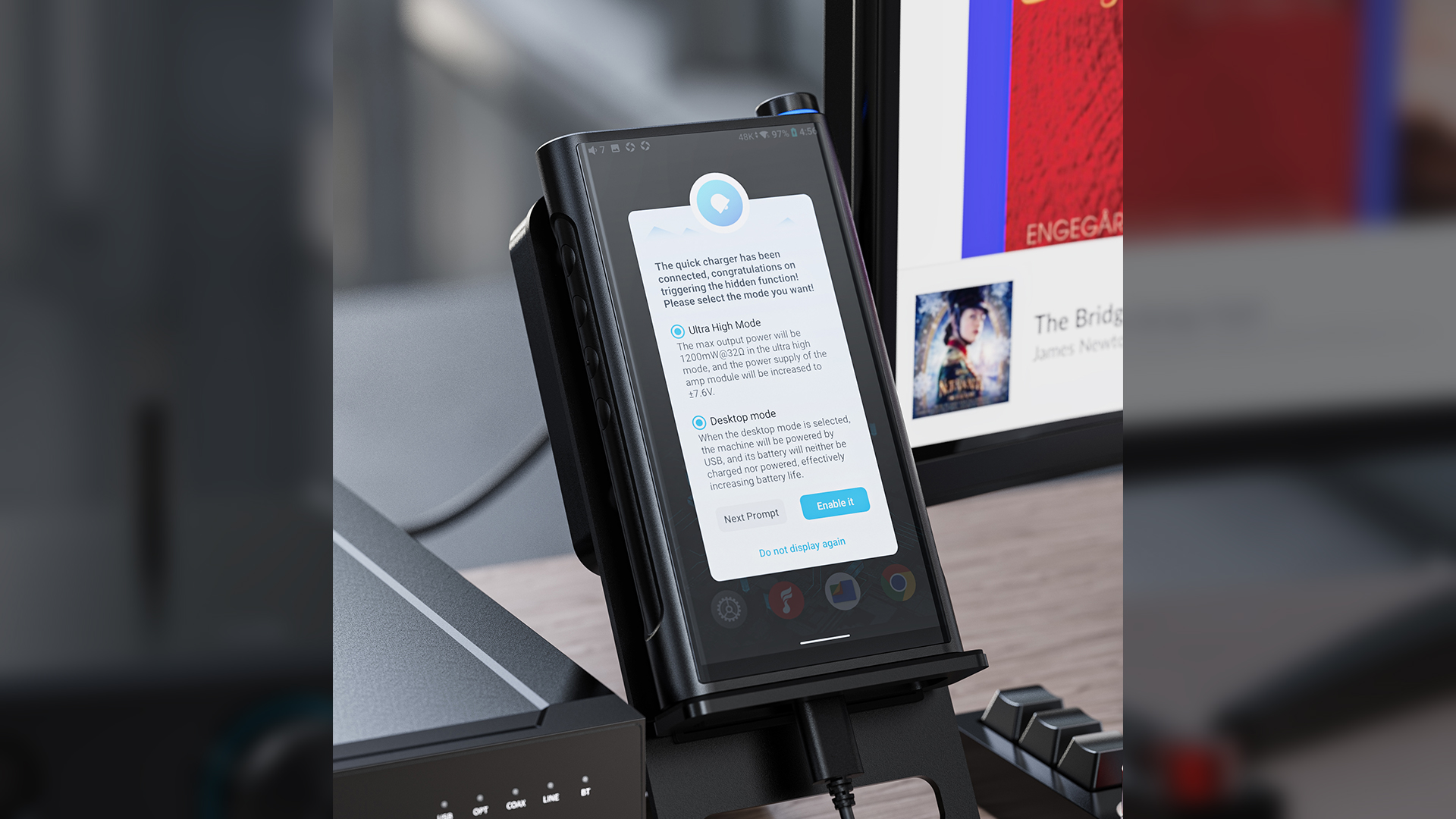 High-end configurations all built into one device
Since we positioned the M15S as a "pocket desktop player", the configuration materials should not be compromised. The M15S not only features the full, uncut desktop ES9038PRO DAC chip with eight independent D/A converters for a truly rich and highly resolving sound, but also Qualcomm's flagship QCC5124 Bluetooth chip, which supports Bluetooth 5.0, 2-way Bluetooth for SBC/AAC/aptX/aptX HD/LDAC.
Thanks to the strong configurations, the M15S supports 6 modes including Roon Ready, Pure Music, Android, AirPlay, Bluetooth receiving and USB DAC, meeting your needs on different use scenarios while also allowing a better listening experience.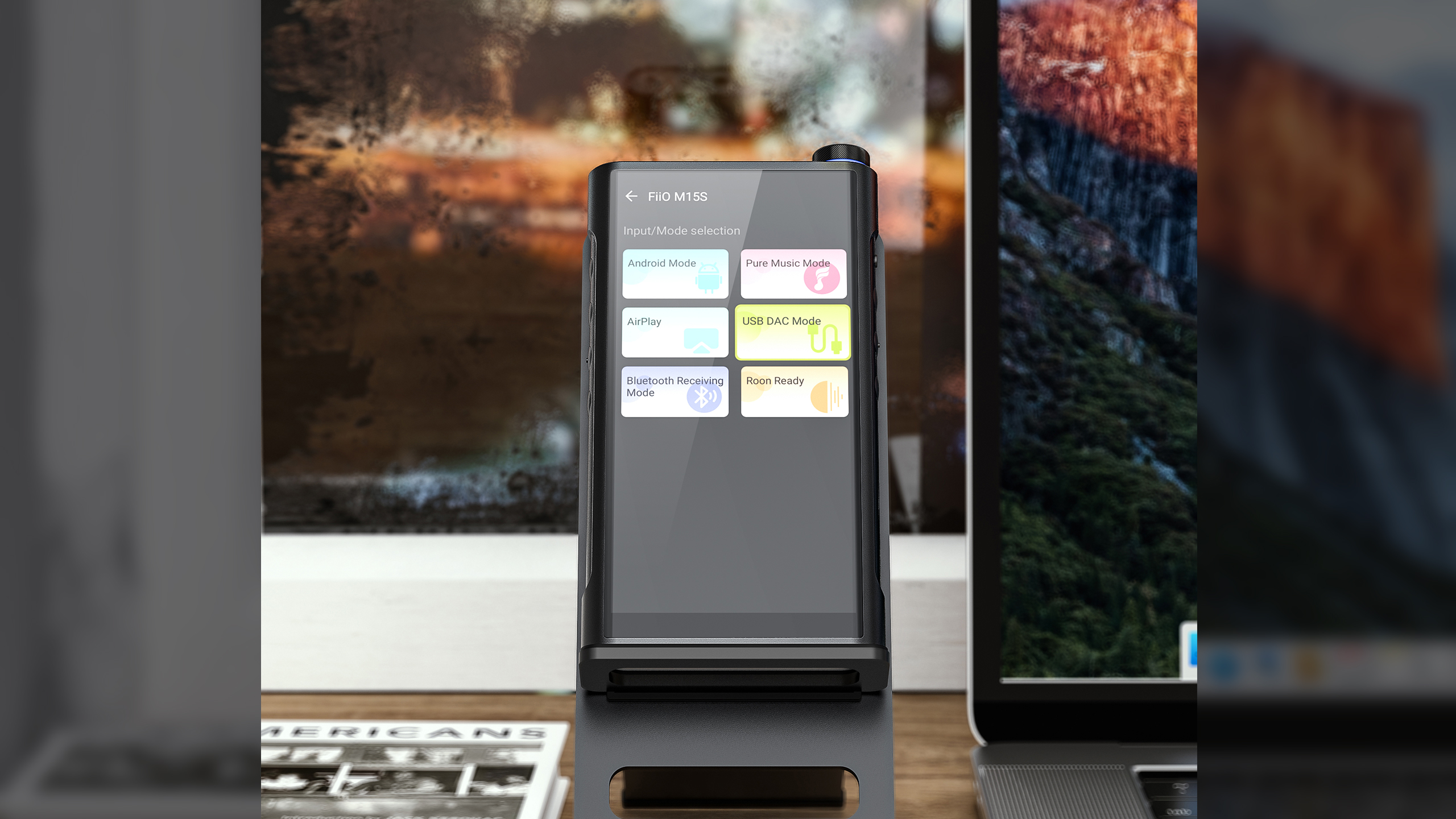 Exquisite designs, a leap to an improved experience
In order to give you a consistent good experience inside and out, we put a lot of effort into craving the internal and external designs of the M15S, from heat dissipation, shielding, volume adjustment, etc. to do as well as possible.
The M15S uses multi-layer metal shields and a stainless steel battery holder, which helps to effectively and quickly dissipate heat generated inside the device. Also, it uses low temperature-drift and high-precision thin-film resistors and capacitors that can stably cope with temperature swings.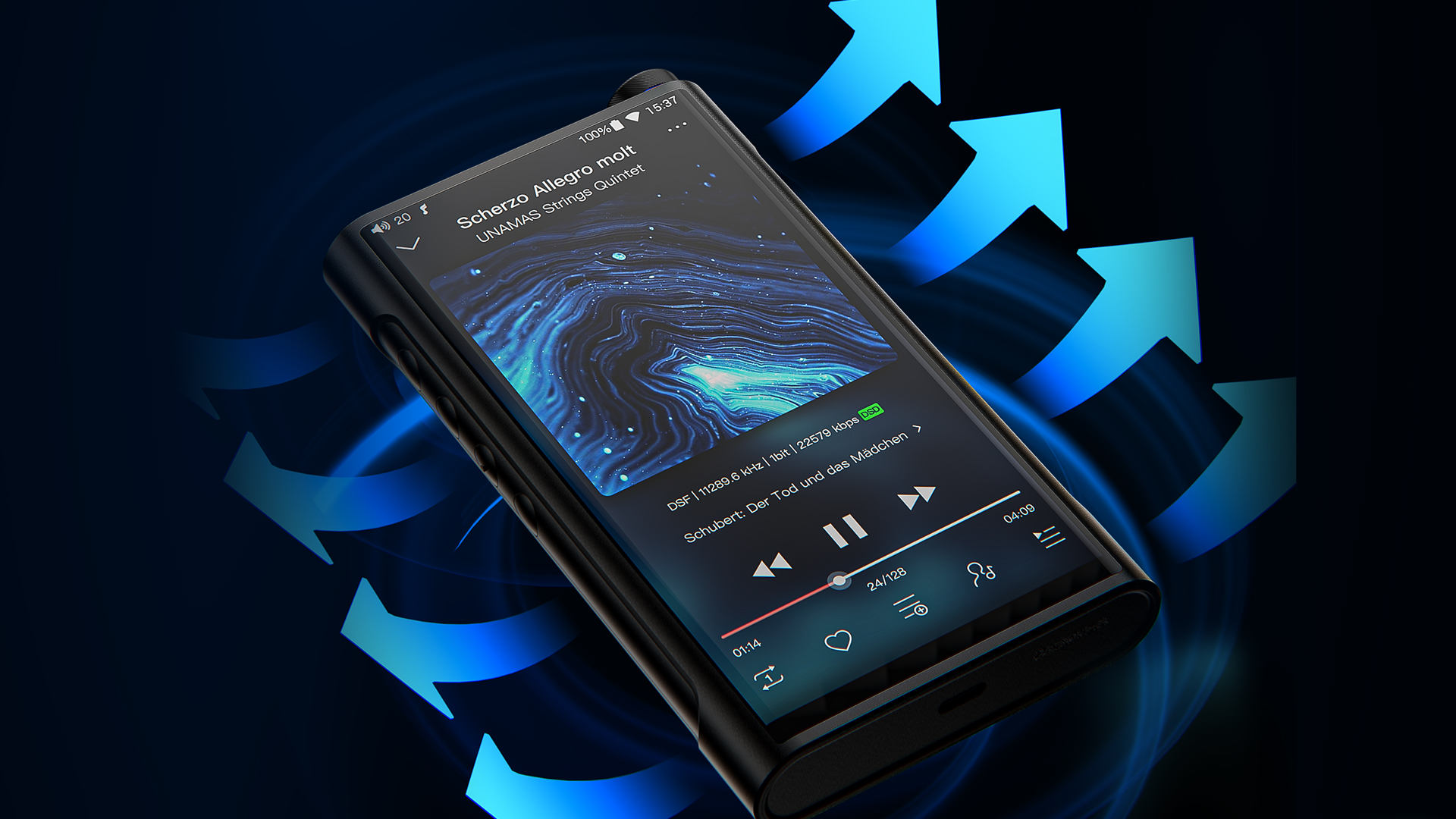 In order to shield from interference as much as possible, the M15S employs comprehensive designs: high-precision nickel copper shielding cover, stacked onto which are other heat dissipation and shielding materials as well as wave-absorbing paper. The high-quality parts and carefully-considered shielding design all aim to ensure truly clean and highly-resolving sound.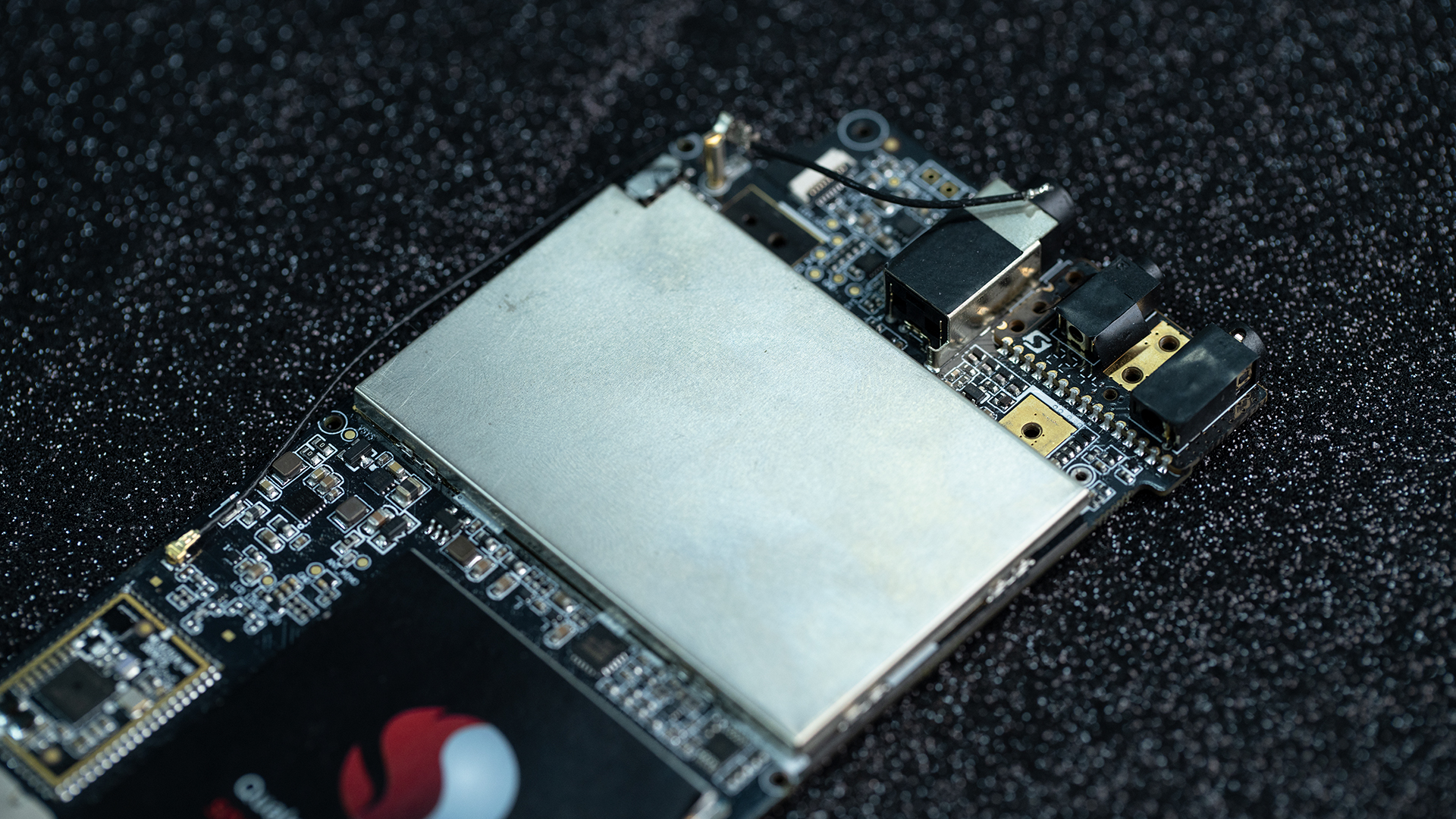 It is also worth mentioning that the volume on the M15S can be adjusted either with an analog potentiometer knob or with buttons, both easily allowing you to fine-tune through the 120 levels of volume the way you prefer.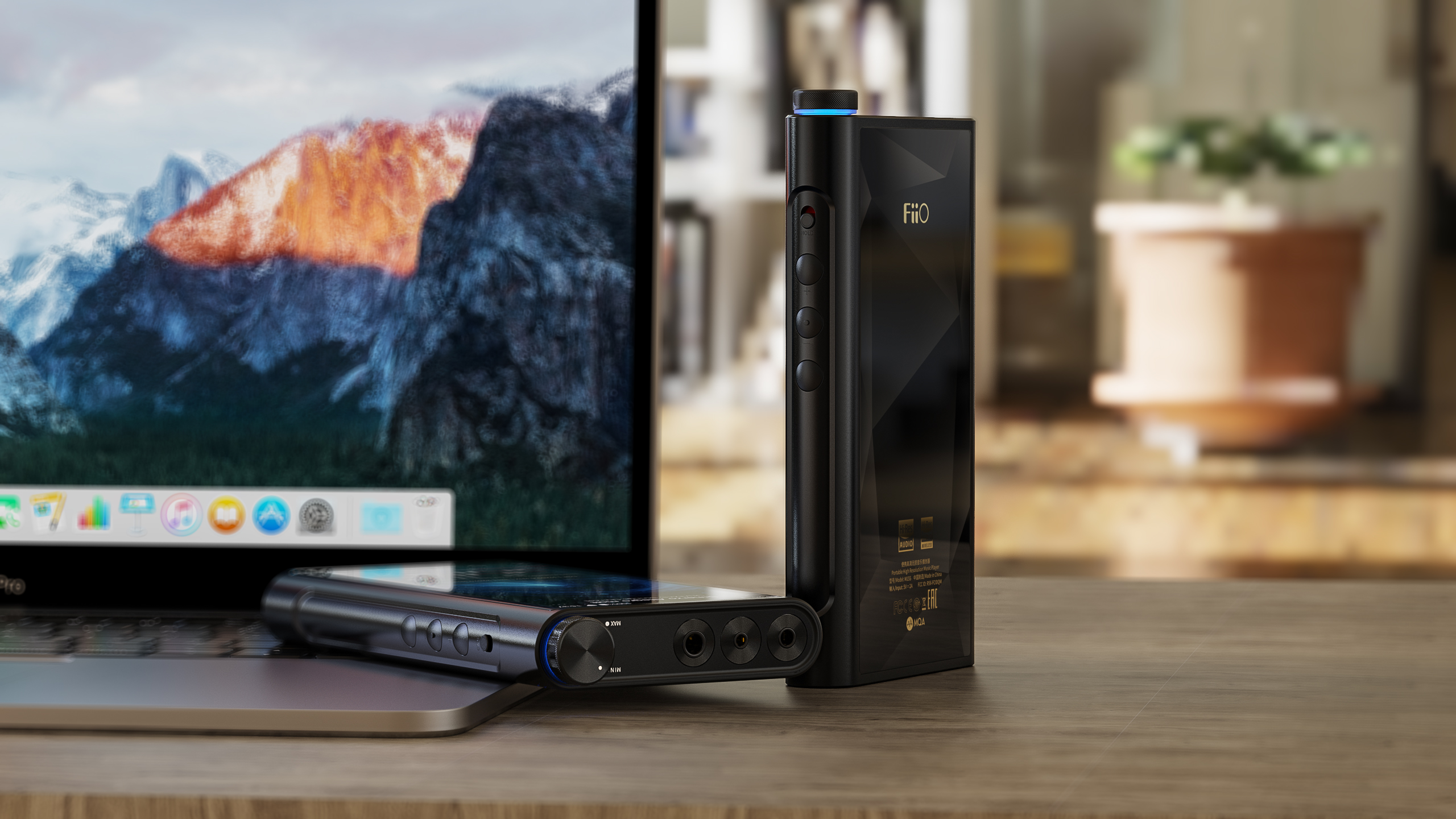 Key features of the M15S include:
-- Desktop/portable dual power supplies
-- 1200mW+1200mW continuous output power
-- Five gain levels
-- Six operating modes including Roon Ready
-- High-performance ES9038PRO DAC
-- QCC5124 with full Bluetooth format support
-- Knob/button volume adjustment
-- Qualcomm 660+Android 10
-- 5.5-inch 18:9 HD display
-- DK3S dock included
*The M15S is available on our AliExpress Official Store. Click the link below to take it home right away.
https://www.aliexpress.com/item/1005001651566947.html
>> For the first batch, each order on our AliExpress Official Store will get an earphone storage case HB11 and a desktop mouse pad F2051H for free. First come, first served! Come and get it now~
Best regards,
Guangzhou FiiO Electronics Technology Co., Ltd.